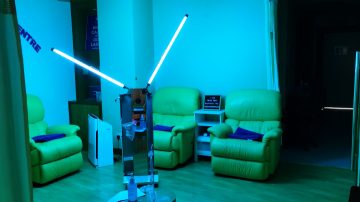 OPTIMAX is a network of leading eye specialist clinics in Malaysia with more than 300,000 satisfied patients since 1995.
Honeywell and Signify offered our clinics a complete solution for air, surface and object disinfection that allows us to clearly communicate to our clinicians, staff and patients how we are working to support well-being in our spaces.

- Tan Sri Dato' Tan Boon Hock, Founder, OPTIMAX Eye Specialist Centre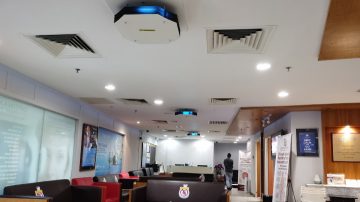 The Challenge
During  the COVID-19 pandemic, most OPTIMAX clinics remained open to provide vital eye care services to patients. But to operate safely, the clinics required solutions that would improve their air quality and surface disinfection efforts to minimize any potential risk of contamination or spreading the disease.
The Solution
We installed a range of Philips products including UV-C disinfection upper air luminaires, and standalone UV-C disinfection trolleys. These solutions enhance well-being by disinfecting air and surfaces in rooms while being controlled and monitored by Honeywell's Healthy Buildings dashboard.